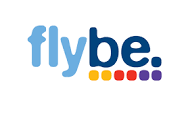 As of Monday 1st October, travellers can now collect 3 Avios on every £1 spent with Flybe.  This change applies across all ticket types - 'Just Fly', 'Get More' and 'All In'.
Visit flybe.com/avios for information and to join. 
What is Avios?
Avios are travel reward points that allow you to turn your flights and everyday spending into exciting travel rewards. You can join the Flybe Avios Rewards Programme and collect Avios every time you fly with Flybe and their franchise partner airlines - Stobart Air, Blue Islands and Eastern Airways.
It's free and simple to join.