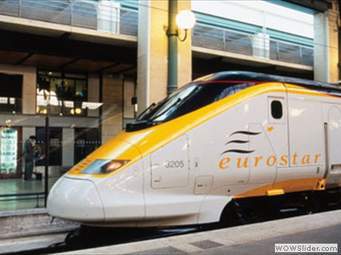 Eurostar Industrial Action
Eurostar passengers are advised not to travel until next week as industrial action by French customs staff will be extended until Sunday.
Eurostar has warned its passengers of another four days of queues and cancellations amid chaotic scenes at Paris' Gare du Nord station.
The company said: "All Eurostar trains are experiencing delays and long queues for journeys from Paris Nord due to industrial action by French customs until Sunday, March 24.
"These delays impact our planned timetables and cause subsequent cancellations.
"We recommend not to travel unless absolutely necessary."
"If you do still need to travel please proceed to the ticket gates at the time indicated on your ticket. We will then do everything we can to accommodate you onto the next available service."
Passengers have reported queues of up to six hours at Gare du Nord as the work-to-rule protest continues.