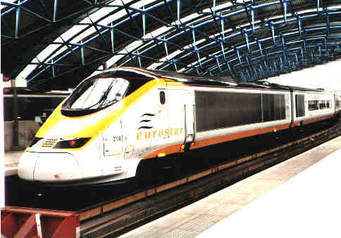 Eurostar Service Disruption in December
Eurostar passengers are being warned of severe disruption and cancellations due to strike action taking place in France during December. 
From Thursday 5th December, French transport unions will be engaged in an ongoing and 'unlimited' strike as they battle against plans to reform the French pension system.
The striking workers include signalers, therefore all trains travelling through France will face disruption, which includes the Eurostar services between London and Paris, Brussels and Amsterdam.
Eurostar says: "The strike action will impact our ability to deliver the usual timetable as we expect disruption to signaling along all routes. As a result a reduced timetable will be run on the 5th and 6th December."
A total of 25 trains have already been cancelled on the 5th and 6th December and the company is not selling any new tickets for travel between the 5th and 8th December.  
Anyone booked on a cancelled train will be entitled to a full refund or to exchange their tickets; and anyone booked on any Eurostar service between December 5th and 8th is entitled to an exchange.