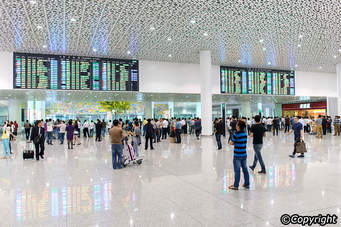 Flights and Check-in Services cancelled at Hong Kong Airport
Flight check-in services have been suspended at Hong Kong's International Airport and departure gates closed as disruptions caused by anti-government protests go into the fifth day with demonstrators gathering in the main terminal building.
The airport has closed its north and south departure gates at International Terminal 1. Gates at Terminal 2, which houses a number of budget carriers are still operating.
"There is potential for further flight disruptions at short notice"
We will continue to monitor the situation and keep you updated.