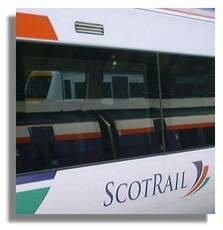 Flooding disrupts Edinburgh-Glasgow trains
Commuters travelling between Edinburgh and Glasgow by train have been hit by delays and cancellations this morning as flooding continues to cause problems on the line after heavy rain showers yesterday.  
ScotRail have secured some replacement transport options but have advised anyone travelling between the two cities to make alternative arrangements where possible.
Disruption is expected until at least this afternoon with journeys taking significantly longer.