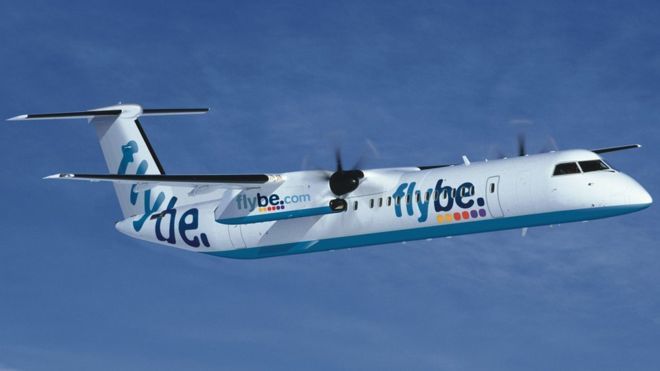 Flybe cancels flights amid redundancy talks
Regional airline Flybe has cancelled dozens of Wednesday morning flights as it enters discussions over potential job losses.
The company blamed an industry-wide shortage of pilots for the delays, as well as its own pilots taking holidays.
Flights from Belfast City Airport and Birmingham are among those affected. Most of the flights are within the UK.
The airline said it would like to "sincerely apologise for any inconvenience caused".
The discussions over jobs are at an early stage and the company will try and avoid job losses by filling internal vacancies with existing staff, including roles at other bases.