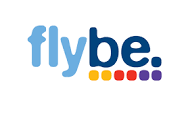 Flybe confirms it will close bases and scale back operations
Flybe has confirmed it is to close two bases and scale back two more at the end of summer 2019.  
Flybe issued a statement at lunchtime to say it will cease jet operations with effect from the start of the 2019-20 winter programme, with the last jet flights operating in October.  
The airline will continue to have a base at Exeter, where Q400 aircraft will continue.
Jet operations will cease at Norwich, but services operated by Flybe's franchise partner, Eastern Airways, will continue.
Flybe will cease jet operations out of Cardiff and Doncaster and will then close both bases.  
However Flybe confirmed they will continue to offer flights to and from both Cardiff and Doncaster on Q400 with aircraft and crew flying from other bases'.