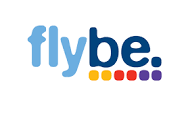 Virgin Atlantic, Stobart Group and Cyrus confirm offer for Flybe
The combined group will operate independently to Virgin Atlantic under one management team, owned 40% by Cyrus Capital Partners, 30% by Stobart Aviation, a wholly owned subsidiary of Stobart Group, and 30% by Virgin Atlantic Limited, the holding company of Virgin Atlantic Airways and Virgin Holidays.

Flybe will be rebranded to Virgin Atlantic 'in due course', according to a joint statement. The combined group says the deal will offer significant benefits for customers, including delivering more choice to customers by linking UK regions and Ireland to Virgin Atlantic's extensive long-haul network through improved connectivity at Manchester Airport and London Heathrow.
The deal also provides a 'strong foundation to secure the long-term future of Flybe, its customers and its people by leveraging the combined commercial, operational and functional expertise and scale of Virgin Atlantic and Stobart Group,' the group said. It also provides an enhanced presence at Manchester and Heathrow airports, with the potential to grow further in London Southend Airport.

Flybe CEO Christine Ourmieres-Widener said: "Flybe plays a vital role in the UK's transport infrastructure with a UK regional network which uniquely positions it to benefit from growing demands from long haul carriers for passenger feeder traffic. "However, the industry is suffering from higher fuel costs, currency fluctuations and significant uncertainties presented by Brexit. "By combining to form a larger, stronger, group, we will be better placed to withstand these pressures.  We aim to provide an even better service to our customers and secure the future for our people."

Virgin Atlantic CEO Shai Weiss said: "We are pleased to have this opportunity to partner with Stobart Group and Cyrus Capital to bring Virgin Atlantic service excellence to Flybe's customers. Together, we can provide greater connectivity to our extensive long haul network and that of our joint venture partners Delta Air Lines, at Manchester Airport and London Heathrow. "In the near future, this will only increase, through our expanded joint venture partnership with Air France-KLM."

Stobart Group CEO Warwick Brady added: "The Board of Stobart Group believes that bringing Stobart Air together with Flybe and partnering with Virgin Atlantic and Cyrus Capital is the best way for us to play an active role in regional airline consolidation. "The combined entity will be a powerful combination with sufficient scale to compete effectively in the UK and European airline markets.  It will allow us to continue to work with Flybe and provides an excellent opportunity to continue to grow passenger numbers at London Southend Airport."