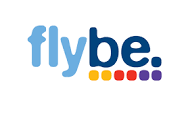 Flybe sale to Connect Airways is completed
Flybe is pleased to announce that it has successfully completed the sale of its operating business to Connect Airways.
This means that all of Flybe's assets and operations are now owned by Connect Airways
which will operate independently under one management team, owned 40% by Cyrus
Capital Partners, 30% by Stobart Aviation and 30% by Virgin Atlantic Limited. 
What does this mean for customers?
Flybe flights will continue to operate as normal with no impact on the already published schedules on sale up to 26th October 2019.
Flybe will deliver more choice to customers by linking UK regions and Ireland to Virgin Atlantic's extensive long-haul network through improved connectivity at Manchester and London Heathrow.
The long-term future of Flybe, its customers and its people is secured, providing a strong foundation by leveraging the combined commercial, operational and aviation expertise of Virgin Atlantic and Stobert Group.
Customers will benefit from the strength of the Virgin brand, and the offer of an enhanced customer experience in keeping with Virgin Atlantic's heritage.
An enhanced presence at Manchester Airport and London Heathrow with the potential to grow further in London Southend Airport.