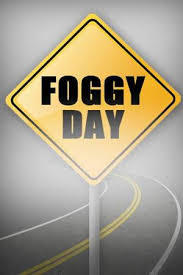 Foggy conditions disrupt flights
Flights are facing severe delays and cancellations this morning as a band of fog descends across parts of the U.K.
Airports including Heathrow, Gatwick, Stansted and London City have all warned travellers to check their flight details due to the thick cloud.
The delays come after the Met Office released a severe weather warning for fog this morning across the East Midlands, Suffolk, South East and South West.