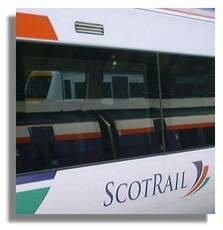 ScotRail cancellations/changes on North East Trains
More ScotRail services have been cancelled/changed today due to a shortage of crew.
According to their website the following services have been axed today due to a lack of staff.
7.45am Huntly to Aberdeen
1.12pm Aberdeen to Edinburgh
1.25pm Aberdeen to Montrose
2.52pm Montrose to Aberdeen
4.08pm Aberdeen to Montrose
4.27pm Edinburgh to Aberdeen
6.06pm Montrose to Aberdeen
7.53pm Aberdeen to Montrose
8.50pm Montrose to Aberdeen
10.50pm Aberdeen to Inverurie
A number of services heading between Aberdeen and Glasgow or Edinburgh will either start or terminate in Dundee today due to the same issue.  
These include;
7.39am Aberdeen to Glasgow Queen Street
8.38am Glasgow Queen Street to Aberdeen
9.42am Aberdeen to Glasgow Queen Street
10.40am Glasgow Queen Street to Aberdeen
12.07pm Aberdeen to Edinburgh
12.37pm Glasgow Queen Street to Aberdeen - starting from Perth
1.29pm Edinburgh to Aberdeen - terminates at Dundee
5.15pm Aberdeen to Edinburgh