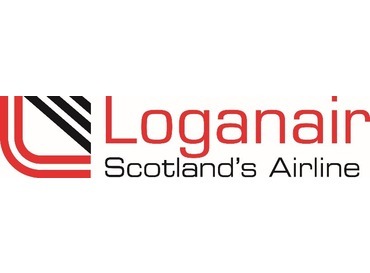 Loganair grows its Aberdeen hub by 30%
Loganair, the UK's largest regional airline, has announced an expansion programme from its largest base in Aberdeen, where it operates more flights than every other airline combined.
As part of its Summer 2023 programme, Loganair has added an extra flight on its services to Manchester and Esbjerg from Aberdeen, while it has increased capacity across its Dublin and Birmingham routes – ensuring additional connectivity from its Aberdeen base with a 30% increase in seat capacity.
Up from its current three return services per day to Manchester, the airline has expanded its offering on the route and has added a fourth daily service. The additional service will depart Aberdeen at 10:30 arriving in Manchester at 11:45 before returning to Scotland at 12:20 for a 13:30 arrival.
For those in Aberdeen, the additional flight times will facilitate better connectivity via Manchester Airport to destinations around the world thanks to Loganair's interline and codeshare partners; including United Airlines, Singapore Airlines, Emirates, Qatar Airways and Turkish Airlines.
For customers headed north from Manchester, the enhanced schedule is likely to be welcome news by those working in the energy sector; many of whom travel to Aberdeen to meet numerous helicopter flights that connect the North-east of Scotland to offshore platforms across the North Sea.
The additional direct service between the two cities has a flight time of one hour and 15 minutes and is operated on an Embraer 145 jet, with fares starting from £76 one-way.
Likewise, Loganair has added an additional service to Esbjerg from Aberdeen next summer following an increase in bookings in 2022. Up from five flights per week, Monday through Friday, the airline has added a Sunday service on the well performing international route, particularly popular among the oil and gas sector. The service will depart Aberdeen at 13.45, arriving in Esbjerg at 16:15, before the return flight takes off at 16:45 and landing back in Aberdeen at 17:15, giving customers more flexibility over weekend bookings. Fares start at £91 one-way.
The airline has also upped capacity across both its Dublin and Birmingham services from Aberdeen as it responds to growing demand on both routes. Summer 2023 will see a larger aircraft used to accommodate more passengers on both services.
Loganair is the largest airline operator at Aberdeen International Airport, where it serves no fewer than 14 destinations. The airline's extensive scheduled service network at Aberdeen accompanies a range of contract operations for major customers in the oil & gas and logistics sectors. It directly employs over 160 staff at the airport and supports a further 100 indirect jobs.